Well-Known Member
Map Maker
Messages

1,389
Reaction score

958
Kalimdor: the Aftermath 0.23
​
MISCELLANEOUS:​
- Suramar city and area around it were retterained
- Mountains behind Orgrimmar were changed a bit, so no siege can target main building
- Lubermarket on Broken isles was moved
SENTINELS
NEW CONTENT
Moonguard Stronghold can be captured by Sentinels and from it an order of Moonguard can be restored, replacing Assasins with Magisters
Suramar can be "liberated", giving Sentinels new base in size of capital in the city
- Tyrandes "Owl" ability was given to Shandris
- Huntresses HPs were increased by 150
​
DRUIDS
- Keeper of Grove elites mana regeneration was increased by 25%
- Druid of Talon air forms Hp were decreased to 150Hps
- Keeper of the Groves armor was increased by 3
- Keeper of the Groves "Natures wrath" dmg was increased by 75




​
BURNING LEGION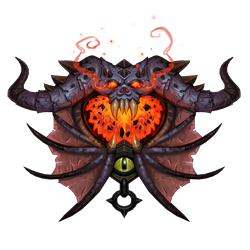 ​
- Dark Blessings damage bonus was lowered to 20%
- Dark Blessing can now target only organic units
- Attack rate of Infernal Contraptions were lowered

(I know you might be anrgy or disapointed by not having Satyr hero spawn changes in this version but Legion will get overhaul in next patch and changing it just for this one would be unwise, remember that thsi version is a prepatch for the big one.)






​
KUL TIRAS
- Boralus defense gates were renamed
​
THERAMORE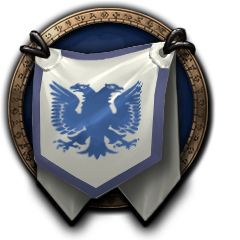 ​
- Knights training limit was temporarily removed
- Dwarven officers training limit was temporarily removed
​
OLD GODS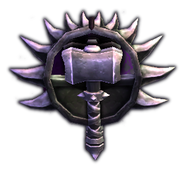 ​
- Twin Emperors starting stats were buffed
​
NIGHTBORNE
​
- Suramar got new lowerable bridges between inner and outer city
- Suramar city shield no longer makes unit invulnerable but closes the city instead
- Nightwells spellset was changed
- Casters have been overhauled
- Preparation for Nightwells absorption now costs 5000 lumber and is instant
​
DARKSPEAR​
​
​
- Vol'jins attack range was increased to 300
- Vol'jin got new special ability, allowing him to get in and out of frontlines​
HORDE
- Rehgar Earthfury now spawns in Deepholme
- Rehgars event now requires Temple of Earth
- Red can now open portal to Deepholme
- Varok Saurfangs model and title were changed
- Raiders now require Grommash hold instead of Orgrimmar
​



ZANDALARI​
​
- Troll offerings research cost was lowered by 300g
​
​
Bugs:
- Old Gods wasp can no longer attack CPs
- Some Blues training hotkeyes are fixed now
- Zandalari can now build towers
- Night Elven units should not longer have inventory
- Druids of the Talon no longer have attack while in Air form
- Legions siege can no longer target Air
- Vol'jins attack sound should be fixed
- Keeper of the Grove now have hero armor
- Court Magister now have hero armor
- Shadow Hunter now have hero armor
- Zandalari warrior attacks now have sounds
- Zandalari Rangers attack should no longer be absurdly high after 6th upgrade
- Twilight Throwers attack should no longer be absurdly high after 6th upgrade
Link to map:
https://www.epicwar.com/maps/279836/
Editors note:
As said earlier, this is prepatch was big changes that will happen in map so it does not have any major new content beside Suramar changes. I think that there is a one think that should be discussed. Should all the changes arive in big patch or divide them into serie of normal ones? I would ussualy prefer the second choice but they might cause unbalances.
Edit.:
Here is list of big chnages that will be added in near future (next version or versions) for people to have more info for poll.


- Naga transfomation into Nightfallen
- Nightmare visual and gameplay overhaul
- Sunreavers/Silver Covenant fight
- Second path of Old Gods
- Legion visual and gameplay overhaul
- True Horde
- overhaul of Nightborne factions alliances
- Upgrade system for ships and towers
Last edited by a moderator: